Securing The Walt Disney Concert Hall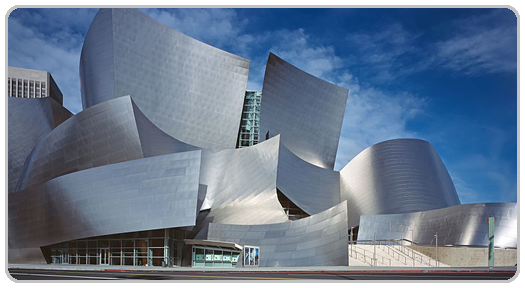 Located in the heart of downtown Los Angeles, the concert hall is scheduled to open for it's inaugural season on October 23, 2003. It's the newest addition to the Performing Arts Center that includes the Dorothy Chandler Pavillion, The Mark Taper Forum, and the Ahmanson Theatre.
Security and access control at Disney includes PCSC proximity card readers on interior and exterior doors, in addition to card readers controlling access to the elevator cabs. Several workstations will be utilized to monitor the access and security activity both on-site and at remote locations. A video badging system was installed utilizing PCSC "LiNC-ID" in conjunction with an Eltron dye sublimation printer. Several hundred alarm points throughout the facility are tied into PCSC "SIM" panels, and are annunciated locally and at remote sites.
Video image monitoring is provided by 120 color American Dynamics brand dome cameras, located at various vantage points throughout the facility. Video storage and archiving is provided by AD digital video recorders.
Facilities mentioned above are owned and managed by the County of Los Angeles. General Contractor for the Disney project is Mortenson Construction Company.