Securing the City of North Las Vegas Justice Center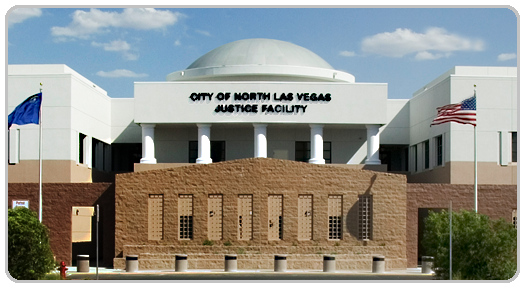 Construction recently began on the City's new "Justice Center", a $30 million dollar project, and the largest in the City's history. The new facility, to be located on the corner of Civic Center Drive and Las Vegas Blvd, is on an 8.25 acre site, and will include a two-story, 96,000 square foot building with a parking area for 442 vehicles. The facility will initially house the Municipal Court and Detention Center operations. When completed, the Municipal Court portion of the Justice Facility will house 65 employees, with plans to add a second Municipal Courtroom.
The Justice Facility will also be used to expand the North Las Vegas Detention Center's Booking operation and Administrative Services area. When completed, the Detention Center portion of the Justice Facility will employ a staff of 40 employees with detention facilities to house 800 short-term inmates. The Detention Facilities are available for use by agencies in and around the State of Nevada, including the US Marshal Service, INS, NV Bureau of Prisons, Clark County, and the City of North Las Vegas.
Electronic security for the facility will be provided and installed by "Augusta Electrical Systems", a local systems-integration firm, a division of "MSA Engineering Electrical Consultants". Video surveillance and recording throughout the facility, including the visitation, courtroom and detention areas is accomplished via "Kalatel" cameras and "General Solutions" digital video recorders.
Access control, security point monitoring and an interface to the surveillance system will utilize a detention facility product by "Intelli-site" (Irving, TX) a software firm who also developed our "LiNC-Plus" Product. The PCSC "IQ" series of intelligent controllers will be used throughout the facility, in conjunction with the "Intelli-Site" software. Construction is expected to be complete in the first quarter of 2005.