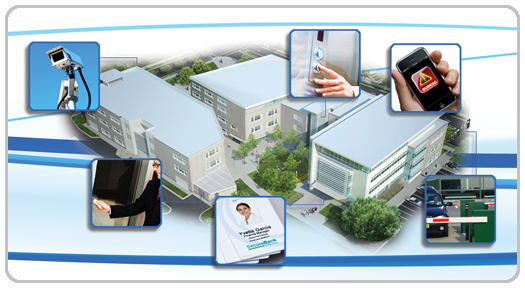 Today's physical information and management system requirements demand the highest quality, most innovative and cost-effective access control software that can be flexible enough to meet the strictest applications—Enter LiNC-XS™.
LiNC-XS™ for Windows® Server provides the power to customize complete access control systems to specific needs without requiring advanced technical expertise. This makes it ideal for a wide variety of applications such as multi-tenant office buildings, universities, hospitals, manufacturing facilities, government applications and more. It provides the same high degree of security and control from the most limited implementation to the largest, multi-site solution.
LiNC-XS™ utilizes a powerful set of security system integration solutions that provide total flexibility and control over a facilities security infrastructure, while reducing overall operating costs through seamless integration and system reliability. An open architecture application enables flexible security management implementations with multitasking support. Manage cardholders, analyze reports, print badges, set elevator floor access, door access, receive system alerts, collect time & attendance data and monitor video.

Datasheet 
Hardware support
LiNC-XS™ has been designed to fully integrate with PCSC's complete line of IQ Series Controllers and future releases will support PCSC's patented Fault Tolerant Controller. Conversion and expansion of other brand access control front-end software and hardware platforms is possible in some situations.
From a single door application to an enterprise-class system connecting hundreds of doors for thousands of users, LiNC-XS™ is the preferred choice for facilities desiring effective access control, reliability and ease-of-use for security professionals, facility management and guard personnel.
LiNC-XS™ is fully customizable from its vast array of software enabled settings to the integration of hardware peripherals. Seamlessly integrate access control, intrusion detection, video surveillance and recording, photo ID badging, smart cards, biometrics, elevator and parking control and the interoperability with other building and business systems.